Pricing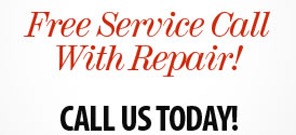 Unlike many other appliance repair services, ASAPpliance Repair provides full details of its pricing policies online. Our initial fee for service is $59.95 — this includes the trip charge and diagnostic fee. If you choose to repair with us, your service call is free.
From there, labor costs are calculated using an industry-standard pricing guide.
Repairs are priced by the job, not by the hour — so you'll never pay more when repairs take longer than we expect.
There are never additional charges for weekend or evening service.
"The fine print"
We offer emergency and holiday service for an extra fee of $50. Emergency service is defined as any service call that is outside of our standard operating hours. Our standard operating hours are 8am-5pm Monday through Saturday. ASAPpliance Repair observed the following holidays: include New Years Eve / Day, Memorial Day, Labor Day, Thanksgiving, and Christmas Eve / Day.
For commercial service, our service fee is $89.95.
If parking is limited at your location, please let us know beforehand to help our technicians with parking. All parking fees incurred are covered by us unless they exceed $10.
For the vast majority of our customers, our service fee is simply $59.95.
If you have any questions about our pricing policy please call us at (281) 973-7040 or e-mail us!