Warranty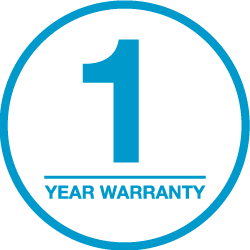 Standing behind your work is important. ASAPpliance Repair guarantees all of our repairs with a comprehensive one year warranty. If something goes wrong within the warranty period, we'll cover any associated labor fees free of charge.
We use brand new, factory-sourced appliance parts whenever they are available. All parts are covered by manufacturer warranties.
Most appliances are built in such a way that some components can depend on other components to function properly — for example, a refrigerator's compressor will not run properly if the refrigerator's motherboard is fried, in most cases. In addition, some appliance parts cannot be tested in isolation. As a result, in a small percentage of repair scenarios, an additional visit may be required to get the appliance up and running.
If you experience issues after we've serviced one of your appliances, you're covered:
All appliance repairs are covered by a comprehensive one-year warranty. If within 365 days of the repair you experience problems related to the original repair, we'll schedule a visit to bring the appliance back into working order at no charge.
We will do everything within our power to acquire the original manufacturer parts for your appliance. In the case that the original part is no longer being manufactured, we will use the highest quality aftermarket parts that are available.
Your satisfaction with our services is our top priority. Repeat and referral business is what enables us to run an efficient appliance repair operation, so accountability and attention to detail are essential to us. Our goal is to become your trusted source for all appliance repairs in the future.
Having issues after a repair? You can reach us at (281) 973-7040 or e-mail us and we'll resolve any issues you may be experiencing promptly.